Step into the expanse
Vacation suites on the edge of Canada's Grasslands National Park
Stay in comfort on the doorstep of endless grasslands.
Leave noise and traffic behind and experience The Crossing, your gateway to the wide-open, awe-inspiring expanse of Canada's only nationally protected grasslands.
Leave your windows open and fall asleep to a chorus of coyotes. Wake to birdsong and the big-sky prairie sun rising over the buttes.
Explore the rolling prairie and lazy course of the Frenchman River valley, where Sitting Bull, fur traders and Northwest Mounted Police crossed over on their way further west. See hundreds of Indigenous tipi rings, medicine wheels, and lonesome homestead ranches established more than a century ago.
Step into your own Grasslands story at The Crossing.
Untouched
Prairie Grasslands
Limitless Hiking, Biking and Exploring
We stepped through the gate onto the grasslands and wandered the hilltops before dinner.
What a beautiful setting, we couldn't have asked for more.
Bring your sense of wonder… and a few groceries.
Three private suites on the edge of the park, with everything you need for a memorable stay.
Comfortable Well-Appointed Suites
Each suite is fully air conditioned and includes a full kitchenette, space to relax and freshly ironed, luxurious cotton sheets for a good night's sleep.
High-Speed Internet
If you plan to work remotely, we have reliable high-speed internet and unlimited bandwidth.
Friendly Hospitality
We respect your privacy, but if you want local tips or friendly conversation, we're here to help you make the most of your visit.
The coyotes singing and the expanse of stars at night just added to the feeling of remoteness in the area.
The Grasslands National Park Dark Sky Preserve is one of the largest and darkest in Canada!
An excellent place to stargaze and to enjoy the beauty of the night sky.
One of the best places for astronomers to observe dark sky objects.
Video Credit: Professor Brian E. Martin – Professor Emeritus Physics and Astronomy at The King's University, Edmonton
Spend a few days at your own pace.
Life gets busy. We'll help you press pause.
The Crossing at Grasslands is the perfect place to rest, wander or focus on creative projects.
Independent Adventurers

Wake up in the morning and head out for miles of biking, hiking, bird watching and exploring.
Retreats and Reunions

Meet with family and friends or enjoy a creative retreat. There's room to gather with plenty of space, privacy and direct access to the park.
Remote Work Space

Settle in and focus on what you want to get done. We have high-speed wifi and plenty of space. Meet with family and friends or enjoy a creative retreat. There's room to gather with plenty of space, privacy and direct access to the park with few distractions.
A Photographer's Haven

Our dark skies, silent expanse and vibrant wildlife has been recorded by some of the world's most talented photographers, audiologists and and videographers. Find out why birders flock to The Crossing.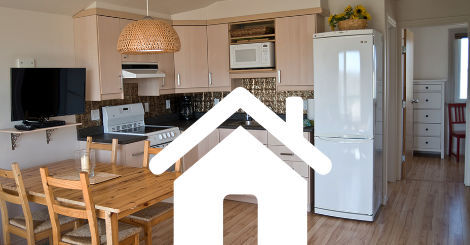 Leave your "busy" behind. Book one of our comfortable suites for your stay.
How to find us and what to see on your way here.
From hiking and biking trails to local artisans and adventures, there's plenty to do.
Calling all stargazers, hikers, healers, birders, astrophotographers, yoga practitioners and wildlife lovers.