Welcome to the only vacation suites located directly on Grasslands National Park
A safe, welcoming, comfortable home base from which to step out into the wilds.
Comfort and Security on
the Edge of the Wild
We are located on 80 acres neighboring Grasslands National Park in Southwest Saskatchewan. We offer a quiet and stunningly beautiful retreat-like setting embraced by grassy, rolling hills and wild prairie skies with direct access to the park for solo hikes and meanders.
Our three suites are fully self-contained with luxurious beds, pressed linens, private bathrooms and well stocked kitchenettes / kitchen.
The two-bedroom Loft Suite is air conditioned.
Guests enjoy balconies overlooking the park and pond; these are great for morning coffees and wildlife viewing.
Meet Your Hosts – Susan and Neil
We know what it's like to step away from busy urban lives and into the awe-inspiring expanse of the Grasslands.
When we first visited Grasslands National Park in 2007, we had no idea the pull it would have on our hearts. Driving into the park on a late summer evening, we were greeted by a sentinel prairie dog colony standing at full attention. At a time of day known by photographers as the "golden hour", the sun was at the perfect angle to cast golden light across the landscape.
As Neil focused his camera, he heard, and then saw, air escaping from our car tire. Suddenly, the gilded stillness of a timeless evening was charged with the urgent need to find a less isolated spot before the tire went completely flat and night fell.
Three minutes later, we were back on the main road – looking at not one, not two, but three flat tires. It was as if something was trying to catch our attention. Or wanting us to stay.
There was no cellphone coverage on this lonely stretch of highway. We were lucky when a local rancher passed by. Instead of returning to the park as intended, time ran out. The next day we had to make our way home and return to our busy lives in Toronto.
But our unfinished memory lived on. Seven years later, in 2014, we returned. And our calling became clear.
Neil grew up in Medicine Hat and Susan in Toronto. Together, we'd lived in many places and traveled all over the world. But it was here, in the Grasslands, that we both felt an inexplicable sense of coming home.
Remarkably, a beautiful property on the edge of the park was for sale, including a house and a small accommodation business.
Some might call it destiny; some might call it fate. We called it time. Within fourteen months we'd rearranged our lives and moved to The Crossing, where we now welcome visitors to Grasslands National Park.
We always felt this land was home. Come and stay awhile. Maybe you'll feel it, too.
Coyotes, deer, and… birds abound at Grasslands. We are considered a "birding hot spot" known for migrating and endangered grassland birds. Travellers love to return each spring along with the migrating and nesting grassland birds.
Photo Credit: Dr. Brian E. Martin
Grasslands National Park has been measured as one of the quietest places on the planet, and certainly in North America. Our night sky is considered Canada's darkest Dark Sky Preserve, attracting stargazers and night-sky photographers from across Western Canada.
There is a large meditation and prayer path built on the property, called Mary's Labyrinth. It's the first Legacy Labyrinth in Canada and becoming increasingly known as a pilgrimage site.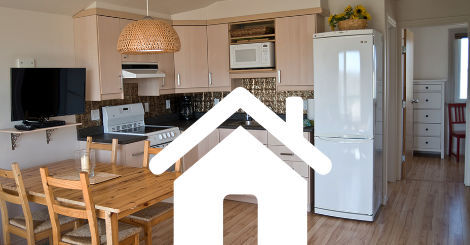 Leave your "busy" behind. Book one of our comfortable suites for your stay
How to find us and what to see on your way here.
From hiking and biking trails to local artisans and adventures, there's plenty to do.
Visit Mary's Labyrinth –
a meditative and serene path at The Crossing at Grasslands.
"The labyrinth on the property is another amazing feature to check out. Whether you are into a meditative walk or just like to see unique imagery and patterns it is worth going to see this serene spot on the property."
– Linda M.